Your specialist in air freight import
Import to the EU from any major international airports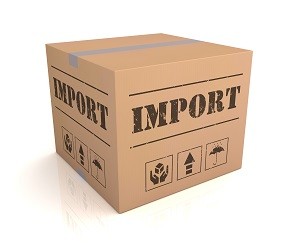 In addition to exports, you can also rely on our import airfreight experience. We ensure that your cargo is dispatched immediately and reaches its destination. This applies to all the well-known German airports at which your cargo arrives.
Custom clearance – not a problem
Our employees know the customs formalities and can gladly advise you. We have connected directly with the German customs clearance procedures ATLAS. Thanks to the electronic transmission of data and information processing, the registration can be done quickly and trouble free.
We optimize your transport chain
We also take care of your needs for further transport of your shipment. With a developed network of partners, we can always offer a suitable solution. Whether by train or truck/lorry – we find the way and organize the complete transport process in which different modes of transportation can be optimally combined. Our goal is to optimize the transport chain from the starting point to the final destination.
Storage – A solution
When you want to store your air freight, we can create a suitable solution for you. We offer you interesting additional services such as packing and unpacking, palatalizing, recording, and documentation.
We Advise you
Our employee inform and advise you on all related matter to your import air freight.
Use our expertise!