International moving- and relocation services
When it comes to international moving and relocation, we are an experienced and competent partner. We support you as a private or a corporate client in the preparation and implementation of relocation projects.
Whether corporate or private – we are here for you!
We take care of it if you want to move abroad for private or professional reasons. For our corporate clients we can organize upon request an international full move/removal for the entire company or individual employees. Also the other way around – when returning abroad – we take over the organization and execution of your moves / removals.
We cover the entire relocation process
Relocation is more than just transport – but a thorough service approach when moving – a special challenge when it comes to a residential and relocation on an international scale. Our range of service includes, in addition to the transport by sea, air or truck, also the storage as well as the completion of all necessary formalities. You don't have anything to take care of. We cover the entire process chain when moving and relocating. This includes:
dismantling and packing
pick-up
paperwork processing ( registration, customs clearance, authentication, authorization)
international transportation
delivery
unpacking and rebuilding
We are there for you – and that worldwide.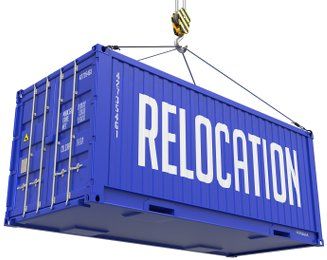 Years of experience, precision and speed of our employees will guarantee and efficient job completed – and at a reasonable price performance ratio. We know all the rules that needs to be followed for export and import in Germany, the EU and worldwide. So you can rest assured that there will be no bureaucratic difficulties during your move. Use SATS Group as an international moving company.
The move/relocation starts with planning. We therefore advise you next on the best way to organize your move. With our relocation services you can rest assured that your move smoothly and quickly. You can concentrate on your new home or location. To successfully meet new challenges and for you to not have unnecessary burden with your move.
Speak with us!
We are pleased to inform you in details over our services and rates – free of charge and no obligations. You can reach simply over our contact form, per email or over the phone. We promise you the best possible service.
Your moving specialist for worldwide moving/ removal of any kind.