International Automotive Logistics Germany

We offer air and ocean freight, rail or truck to suit your needs
SATS Group has many years of experience when it comes to vehicle transportation, whether national, international, or across continents. We transport your vehicle worldwide to where you need it. There are virtually no limits; we offer a comprehensive service that covers the entire transport chain in the area of automotive logistics. We are happy to fulfill special wishes. Our customers can be assured that they will receive their vehicle at the desired destination fast, reliably, and at a reasonable cost. Besides, it is of no relevance which type of vehicle is to be transported. Used or new cars, prototypes or old-timers, cars or motorcycles—we know the specific handling. Also, special vehicles are no problem for us.
We have distinctive know-how when it comes to US car imports and exports. We know about the specific features of the US car market and support and consult our customers beyond mere questions regarding transport. Not only in this context, but you can also expect from us a complete service with numerous special services.
Professional & custom automotive logistic
Vehicle transports within Germany and Europe
We organize the transfer of your vehicle within Germany and Europe. Whether it comes to individual transport or cost-effective consolidated transport, we implement solutions in which your requirements are optimally carried out. From the first contact through the realization, you can be assured that our team enables last-minute transport at a price that is worth noticing. Our employees at our head office in Munich and in our branches throughout Germany are always competent contacts.
Worldwide automotive transports
This naturally also applies to vehicle transport on a global scale.
SATS Group relies on a worldwide partner network, which makes it possible to flexibly meet requirements and simultaneously offer attractive conditions. Therefore, we rely on any means of transportation, such as shipping in containers or on airplanes. This enables us to provide you with favorable cargo rates and short transit times for certain destinations such as Bangkok, Dubai, Hong Kong, Los Angeles, or Miami. After all, we are committed to cost-efficient solutions without neglecting quality.
Your specialist for US car imports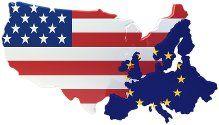 We have special expertise in vehicle imports and exports from and to the United States. This is of benefit for you, when regulations are to be observed and technical standards are to be met. We take care of handling all the formalities including customs clearance, necessary technical conversions, and TÜV acceptance. (MOT certificate). This saves you a lot of time and effort and you can be sure that your vehicle is ready for immediate use at the destination.
Our demand is to cover the entire transport chain
We offer you more than just basic transportation from point A to point B. We pick up your vehicle at the origin, arrange transport to the port, manage the sea transport, and deliver it to the desired destination. This includes handling all formalities, including customs. If necessary, we can also organize intermediate storage. In the context of moving and relocation, we are also happy to take care of vehicle transportation for you.
Punctuality, reliability, and safety are our trademarks – and at fair prices. Convince yourself of our services!
SATS Group – your global automotive logistics partner