Ocean Freight Forwarding for Worldwide Imports and Exports
Are you looking for a partner in the field of ocean freight?

SATS Group is your competent and conscientious partner for the shipping of goods. Our service portfolio for your company in the area of maritime freight encompasses complete port processing as well as procurement and distribution. From full container and less-than-container loads to the TRANSPORTING of Entire plants, your property is in the best hands with our highly trained personnel. Thanks to an excellent international network, we are in a position to provide you with the best service on global trade routes and in the ports of many countries.
SATS Group Ensures the smooth processing of import/export shipments as well as the required customs formalities.
Our range of services: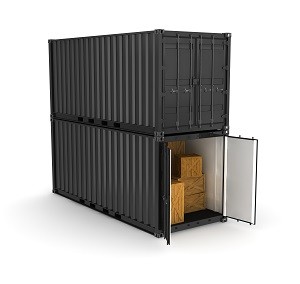 LCL (Less than Container Load): If you want to ship cargo that does not fully fill a container, it is economically sensible to consolidate it with other shipments. We handle consolidations and deconsolidations for you in shared containers along worldwide trade routes.
FCL (Full Container Load): Organizing full container shipping is also no problem for us. We take care of the pickup, loading at the port, sea transport, and delivery of your containers – wherever you want them transported.
Heavy, equipment, and special transports: If you need to transport heavy or special cargo, extensive equipment, or project shipments by ship that typically do not qualify for container transport, we are happy to help. We provide customized transport solutions with safety and reliability as top priorities. We are also experienced in handling hazardous material shipments. Our staff is appropriately trained and familiar with the regulations.
Trailer transports and RoRo loads: Sometimes it makes sense to transport entire trailers and truckloads by ship. This is also known as RoRo (Roll on/Roll off) transport, which involves the use of special types of ships. For these transports, we offer suitable logistical solutions.
Procurement & distribution logistics:
Upon request, we can pick up your cargo directly from your location, transport it to the port, and take care of the onward transport from the destination port to the final destination. We combine different modes of transportation to provide you with a cost-effective and efficient overall solution. If interim storage is needed, we will find a solution for you.
In this context, we also offer container transport services around the globe.
We cover the entire transportation chain for you, including all related processing formalities, so that you can leave the logistical tasks entirely to us and focus on your core business. With our value-added services, we provide you with a tailor-made, comprehensive service package for sea transportation.
Added value services:
Customs clearance: We handle all necessary customs formalities for you, whether it's for exports or imports. Our staff is familiar with customs regulations and guarantees timely and hassle-free clearance.
Documentation: Transparency is very important to us. That's why we carefully document all transport steps, making them traceable for our customers. For example, you can always determine the current location of your cargo.
Procurement of permits, licenses, and other paperwork: We take care of all formalities related to transportation and port handling for you.
Transport insurance: Especially for valuable goods, specific transport insurance is advisable. We make insurance solutions possible for you, providing sufficient protection in case of damage or loss of your cargo while still being cost-effective.
Picking and packaging: We organize the professional picking and packaging of goods for sea transport. Your ocean freight is in good hands with us.
Additional services upon request: We also cater to individual and special requests from our customers. We are flexible in meeting new challenges. Give us a try!
We are happy to answer your questions promptly via phone, email, or contact form. We can also accommodate challenging special requests and complex orders by working with you to develop the best possible logistical solution that offers a balance between price and performance.