Your specialist in the field of air freight charter services
Professional services for air charter from or to Germany
DUE TO CURRENT CIRCUMSTANCES
We offer numerous charter options from Shanghai, China (PVG), or Hong Kong (HKG) to Europe.
Please contact us by phone for more information, as bookings are very limited!
For special challenges and obstacles in the area of air freight, we offer the charter service. You can, regardless of standard airline offers and flight schedules, charter airplanes for your special transportation purposes. We cooperate with renowned airlines and leading European charter service companies.
Airfreight without limits
Using the charter service means exceeding otherwise existing limits in air freight. This applies both in terms of time and in view of the goods as well as the starting and destination points. Charter service is not bound to flight schedules and also serves destinations beyond the usual flight network. We can transport everything that an aircraft can carry. This includes bulk and heavy goods.
For exceptional destinations
Speed and flexibility are assets in charter services. Within a very short amount of time, the suitable aircraft is chartered, and the required flight is organized and carried out. In some cases, the start is already possible within 90 minutes after the order confirmation. In European charter traffic, airplanes of various sizes can be available within only a few hours. Therefore, the charter service is especially suited for orders where particularly important items should be transported very quickly to exceptional destinations. This service can be used around the clock.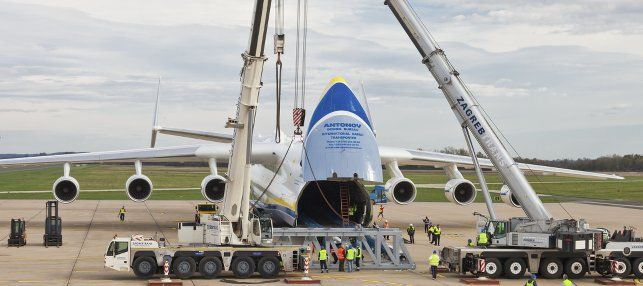 The members of our international logistics company are pleased to inform you in detail about our range of charter services, and urgent cases will be immediately referred to the cooperating partner.