Your prime portal for international shipping to Hong Kong!
Your Trusted Partner for Imports and Exports to/from Hongkong by Air Freight and Sea Freight
SATS offers reliable and cost-efficient air and sea freight solutions for import and export across the globe. We have the combination of determined dedication and capability to send your cargo shipments anywhere you want in the world. Our specialists can take special care of your cargo documentation and clear administrative issues upon arrival in Hong Kong. Furthermore, SATS ability to function and navigate professionally in Hong Kong's holistic logistics playground makes us a unique choice for your business.
We at SATS understand the importance of agility to remain ahead competitively. SATS values technology and total visibility when it comes to digital disruption in logistic solutions. Our highly qualified air and sea freight experts are ready at our behest to pick up your cargo shipment from any Hong Kong port. Similarly, we provide advisory language support to build a lasting and communicative relationship.
The Recent Surge in Import / Export to Hong Kong
The major export commodities of Hong Kong have quadrupled in the last few years. Hong Kong is regarded as the king of the gold exporter and ranks as the 2nd largest export with a total market share of 16.7%.
Contrary to the common misconception of Hong Kong as the city of skyscrapers, we can inform you that more than 40% of its land largely represents country park and nature reserves.
SATS Unique Supply Chain Solutions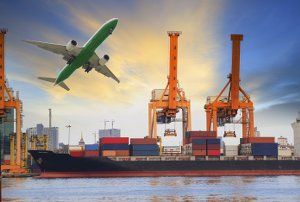 SAT provides premier air freight cargo shipment service throughout Hong Kong. Our broad range of services includes the customs clearance, handling barcodes, managing delivery options, ensuring bonded warehouse storage, merge-in-transit, labeling, temperature controlled transportation, modern cargo assembly service, and real-time data export.
Our logistical superiority in ocean freight extends to full container load (FCL), less than container load (LCL), and out–of–gauge cargo service. Our professionals can take care of your consolidation process, manage orders, cross dock on your desired port in Hong Kong, and even integrate factor optimization for the best logistic experience. Furthermore, our international air and ocean shipping service in Hong Kong transformed some of the most renowned businesses that successfully implement our unique supply chain solutions.
Why Import / Export to Hong Kong?
Hong Kong enjoys the flexibility of one country, two systems principle that allows the country to partake in trade activities with the utmost freedom. Moreover, the country shares unique export destinations with neighboring countries like China, Thailand, Vietnam, and India. Hong Kong's top-rated import origins are Singapore, South Korea, China, and Japan.
The country's major export commodities include gold, diamonds, silver, rolled tobacco, and platinum. Hong Kong's primary imports comprise refined petroleum, telephones, integrated circuits, semiconductors, printed circuit boards, and integrated circuits.
---
Quick Facts about Exports and Imports in Hong Kong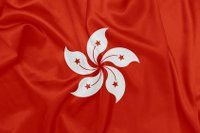 Hong Kong is ranked as the 5th largest export economy in the world.
The country has a positive trade balance of $7.96 billion.
Total imports of Hong Kong in 2017 amounted to $608 billion.
Total imports of the country estimated in 2017 to be $136 billion.
The country's GDP in 2017 was recorded to be $341 billion and GDP per capita as $61.5k.
Die wichtigsten Flughäfen und Seehäfen:
| | | |
| --- | --- | --- |
| Airport / Seaport | IATA-Code / UN/LOCODE | Associated city |
| Hong Kong International Airport | HKG | Hongkong |
| Victoria Harbour | HK HKG | Hongkong |
Benefit from our experience with transports from or to Hongkong.
Our extensive network in Hongkong as well as good conditions make us a strong partner.