SATS: Your reliable, efficient and cost-effective ocean and air freight partner to Japan!
JAPAN – YOUR PARTNER FOR IMPORTS and EXPORTS BY AIR FREIGHT AND SEA FREIGHT
SATS is a leading freight forwarding and logistics service provider with a global presence. As an established company, we offer comprehensive supply chain solutions. Our freight and logistics services for Japan provide enhanced flexibility, agility and cost-effective logistics solutions with outstanding customer services.
Partner with SATS for Import and Export to Japan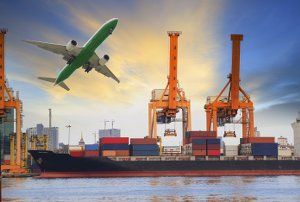 SATS has remained at the forefront of the ever-evolving freight and logistics landscape in the US and worldwide. We have proved ourselves as the most efficient, dedicated and competitive freight services provider in the industry. As a result, we have become an integral part of the import and export operations of established companies and businesses for trade with Japan and other countries.
Complete and Dependable Supply Chain Solutions
SATS offers full supply chain development, execution, and management services for a wide array of cargo. This helps us bridge the import and export gap between the leading global markets including Japan. Whether you need to supply industrial or automotive products or need to send mineral resources, we can import/export anything to and from the US to Japan without hassle.
Our competent and efficient team takes care of your logistics needs from the start till the end. After thoroughly analyzing your freight requirements, we recommend the best and cost-efficient supply chain solution to fit your needs. With our dedicated freight manager, you can rest assured that your freight is taken care of while you focus on your core business activities.
Why Import/Export to Japan?
Japan is rated as the third strongest economy in the world whose exports earnings from other countries is about $524,100 million. The country exports a large number of energy resources, minerals and meat to fulfill its domestic demand. Many countries in the European Union started ocean freight to Japan in middle of the 20th century.
Afterward, EU countries became a part of key trading countries with Japan. Despite the high level of exports, Japanese trade balance shows a positive trend, which is an indicator of its growth and development.
Secure, Reliable and Specialist Air and Ocean Freight Services
To remain competitive in your industry, you need a reliable, safe and efficient freight partner. With SATS at your service, you need not to worry about your logistics requirements. Leading exporters and importers in the US trust our specialist ocean and air freight services to Japan to stay ahead of their competition.
With years of experience in the ocean freight (FCL/LCL) and air freight management and hundreds of trained freight specialists at your service, SATS is your powerful and dependable shipping partner.
Some Interesting Facts about Imports and Exports in Japan
The nominal GDP of Japan is approximately $150 trillion, which makes it the third biggest economy in the world.
Japan operates under the model of a market economy with ancient historical influences.
The main exports of the country include automotive and electronic appliances while major imports include mineral resources, food, and oil.
China and the United States have prominent import and export relationships with Japan.
Major Japanese industries are manufacturing and communication.
The foreign trade of Japan is above $100 billion in both imported and exported products.
Japan has several ports all along its coastline including Tokyo, Imabari, Yokkaichi, Yokohama and many others.
Let SATS serve your import and export needs for Japan!
The main airports and seaports:
| | | |
| --- | --- | --- |
| Airport / Seaport | IATA-Code / UN/LOCODE | Associated city |
| Airport Kansai | KIX | Osaka |
| Airport Tokio-Narita | NRT | Tokio |
| Airport Chūbu | NGO | Nagoya |
| Airport Fukuoka | FUK | Fukuoka |
| Airport Shizuoka | FSZ | Makinohara / Shimada |
| Seaport Kobe | JP UKB | Kobe |
| Seaport Nagoya | JP NGO | Nagoya |
| Seaport Osaka | JP OSA | Osaka |
| Seaport Tokio | JP TYO | Tokio |
| Seaport Yokohama | JP YOK | Yokohama |
Benefit from our experience with transports from or to Japan.
Our extensive network in Japan as well as good conditions make us a strong partner.