Transportation of vehicles within Germany and Europe
Auto transport – Germany / Europe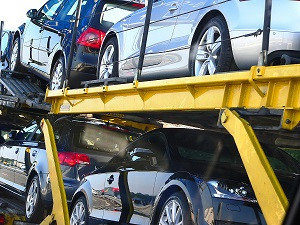 Also in this area is Sea, Air, Transport & Service in a position to offer customized solutions.
For future delivery, full loads, part loads or the transfer of a vehicle you should only trust in an experienced and reliable company.
For a successfully accomplish you will require a comprehensive experience of that matter. Sea, Air, Transport & Service has developed experience through years of doing transports of that kind.
Vehicle transfer – Individual transfers do any destination on a open or enclosed trailer. Do you want a single shipment? We will transport your car individual a you like!
Part loads – Due our constantly routs through the European Union it´s possible for us to do part loads to every location at short notice.
Future loads – In this complex service we will work with you to develop an individual solution to save storage costs, state fees and time investment.
Full loads – Across Europe we can offer complete loads with attractive prices and and fast service. To plan your your transport we need a lead of 2-5 days.