Vehicle Transport via Ocean Freight
We provide a smooth process.
If you like to transport vehicles over a long distance, ocean freight is often the most favorable solution. For intercontinental transports, it often leads to ocean freight either way. Whether the United States, South America, the United Arab Emirates, Japan, or other destinations in East Asia, Sea, Air, Transport, and Service is your competent partner when it comes to shipping vehicles worldwide. We will take care of the overall organization for you. Due to the high demand for transports between Europe and the United States, we can even present you with special offers. The type and number of cars do not matter, whether a single transport is required or if several cars are to be transported. Ship transports are also an excellent choice for special cars or vehicles with extraordinary dimensions. Our experts have outstanding knowledge.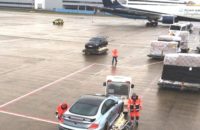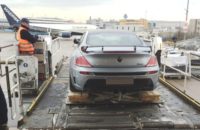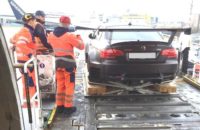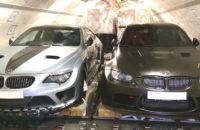 You can benefit from our worldwide partner network. For many years, we have had experienced forwarding and logistics partners in the most important seaports in the world. They are familiar with the respective market situation and the conditions to be observed. Thanks to this network, we can respond very flexibly to your needs and provide solutions that reach far beyond pure shipping from harbor to harbor at attractive conditions. For example, we pick up your vehicle on-site, forward it to the harbor of departure, and provide for shipping and delivery to the destination. Certainly, we will take care of all the formalities, including customs clearance, and also offer you further interesting special services.
Whether RoRo transports or container ships, 20-ft containers, or 40-ft containers, we are guided according to your wishes. We pay close attention to a reasonable transport time when planning and implementing your shipping concept. From Europe to the USA by sea, we can provide transport within 10 to 28 days. Since sea transports also depend on the prevailing weather conditions, not always a day-definite realization is possible, but at any given time we can tell you where the vessel loading your cargo is currently located. If it becomes necessary, together with you, we will develop a short-term replacement solution for onward transportation. We respond flexibly to unforeseen situations.
For information about our services and prices, we are available at any time. With SATS Logistics, you always have a professional and powerful partner for vehicle transportation by sea to the side—and at fair prices. Convince yourself!