Car transportation via Air Freight
Your vehicle should be transported quickly over a long distance?
We ensure a smooth transportation via airfreight
Concerning automotive logistics, air transport is a particular subject which requires special expertise. Sometimes there are good reasons to move vehicles by aircraft to where it is needed. Especially when punctuality, short-term solutions and security have high priority, airfreight is the best solution. Likewise in the case of particularly high-quality vehicles it is a suitable way.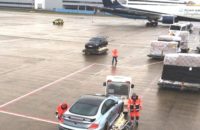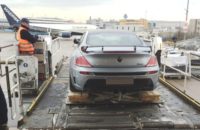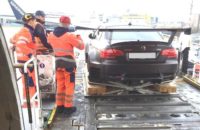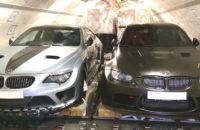 Airplanes reach even distant goals at the other end of the globe within 24 hours. Experience has shown that transport damages via airfreight occur significantly less than in other forms of transportation since special care during loading is common. Whether it comes to the United States, the United Arab Emirates, Japan or China – by airplane the transit time is shortened from a few weeks or many days, to only a few hours. Crossing borders, oceans or continents is no longer an obstacle.
You will benefit from our many years of experience and high professionalism in vehicle transportation. We can practically conduct any air transport of vehicles within three to four days – form the first establishment of contact, to landing at the desired destination airport. Our experienced airfreight team works well together and precisely knows the specific requirements of air transport. This saves a lot of time and effort that would be otherwise required for research and gathering information. This applies in particular when it comes to the attention of the extensive safety regulations. They are particularly strict in airfreight.
The experts of Sea, Air, Transport & Service are pleased to inform you about the existing possibilities how to realize your vehicle transport by aircraft. Together with you we develop a customized concept that takes your concerns into account, and when required for an implementation on very short-notice. It is our claim to offer you not only a top quality performance, but also at a fair price. Especially with air transports, cost optimization is a particular asset. Sea, Air, Transport & Service contributes help and advice in both points. You can count on us, when it comes to transporting your vehicle safely, fast and reliable via aircraft to any destination of your request.
We are happy to inform you without obligation about our services and prices for car transportation by air freight. Our air freight experts are available for you at any time. Convince yourself of our professionalism and competence.
We are looking forward to your inquiry!