US / Canada Locations SATS Automotive
Our bases in the USA and Canada
Thanks to our important strategically positioned bases throughout the whole of Germany and the United States we are able to provide a best possible service to our customers.
At the bases in Bremerhaven, Hamburg, and Munich we are not only in the position to be able to store vehicles, but we can also offer our customers comprehensive services such as Smart Repair or cleaning (inside and out).
Through our branch office in the largest ports in the U.S. (Chicago, IL / Newark, NJ / Miami, FL / Houston, TX / Long Beach, CA, A), we can offer our customers a fast clearance and short transit times to Europe and the world.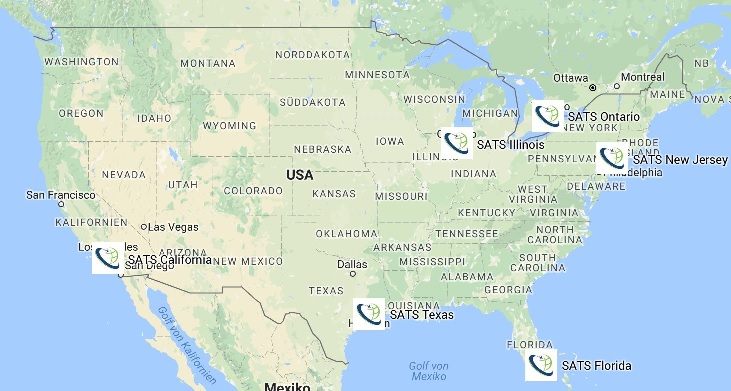 Thanks to our European hubs in Bremerhaven and Munich, as well as the Netherlands, France, and Switzerland, we can effectively address the needs of our customers and offer tailored solutions.
Please do not hesitate to contact us for further information.